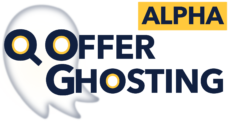 Offer Ghosting Platform Developed by Sumeru Digital
Curbing Employee Ghosting at Workplaces
We are proud to introduce our blockchain-based solution designed to tackle the growing issue of ghosting in the professional world. Our innovative platform addresses various scenarios, including:
Candidate Ghosting Employers
Our platform ensures that candidates remain committed to the hiring process, reducing instances of sudden disappearances or lack of response.
Employee Ghosting Employer & Job Abandonment
We provide tools to maintain transparency and communication between employees and employers, minimizing unexpected job abandonment.
Candidate Ghosting Recruiters & Employees Ghosting Companies
Our solution fosters a culture of responsibility and integrity, helping recruiters and companies maintain productive relationships with candidates and employees.
With Sumeru Digital's Offer Ghosting platform, we aim to bring back Work Commitments and Transparency in the professional environment.